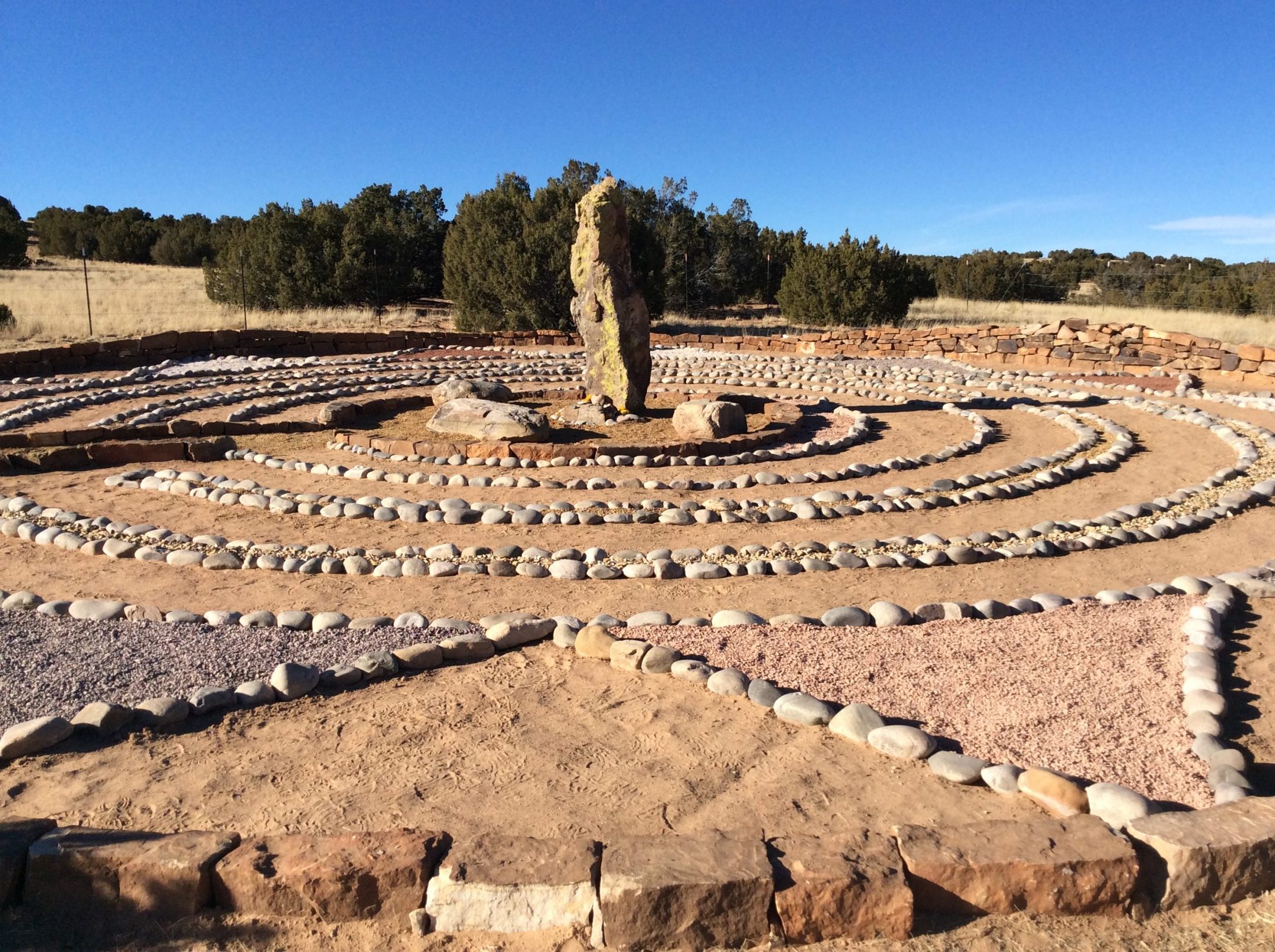 Make a pilgrimage and experience Stardreaming. To give visitors privacy and solitude, Stardreaming has a maximum capacity of ten visitors per day, ensuring each individual the time and space to experience the magic of Stardreaming. Prior reservations are required. Visiting times are Tuesday through Sunday.
Stardreaming is available for special workshops and celebrations. Please call (505) 474-5847 for additional information and to make special arrangements. The experience of Stardreaming is a multidimensional re-enactment of the ancient sanctuary for self-renewal, retreat, and healing. The donation is $33 per person per day.
What to Bring:
Water and snacks
Sturdy shoes for uneven ground
Sitting blankets or pillows
Appropriate headgear
Altar objects and gifts
Leave only blessings and footprints
Please, no animals on the land.
"Visiting Stardreaming is an experience that can be transforming on all levels of your senses. I would suggest that you leave behind any previous experiences of Sacred Sites you have visited before. Also, let go of expectations you may have for your visit. In doing so you will be open to receive what is truly yours to know, hear and feel. Enjoy the Magik!!!!!" — Becky Britt
The Temple of Illumination is the inner sanctum of Stardreaming, emanating light, sound and frequency with all the paintings. I am told this is only the beginning of what is to come, yet still life changing.
The Temple of Illumination is now open daily by reservation only for meditation, healing, transformation, activation, and recalibration. The fee is $22 per person per hour.
I cannot tell you what happens in that space in words except it is life changing and powerful for people. It will be your own intimate experience if you are in a group or with a partner. We will not group you with other people. I want this to be as intimate and special for everyone, as it is your choice of who you want to be with, not mine.
The ceiling represents 22 galaxies with Fibonacci sequencing , Runes, and magical sigils. It acts as a visual alchemical laboratory with paintings and crystal skulls to enhance the experience of transformation. It is a place to experience old and new Magic on a sacred landscape.
Reservation Request
Please complete this form to request a visit to Stardreaming. We will get back to you to let you know if your requested date is available.