Welcome to Starport, Stardreaming's Online Shop, featuring reproductions of paintings by James F. Jereb in various formats and books authored by James.
Prints, Posters and Cards
Prints, cards and poster all feature full-color reproductions of James' painting "Quest of the Illuminated Dragons", his largest work to-date at 6 x 13 feet.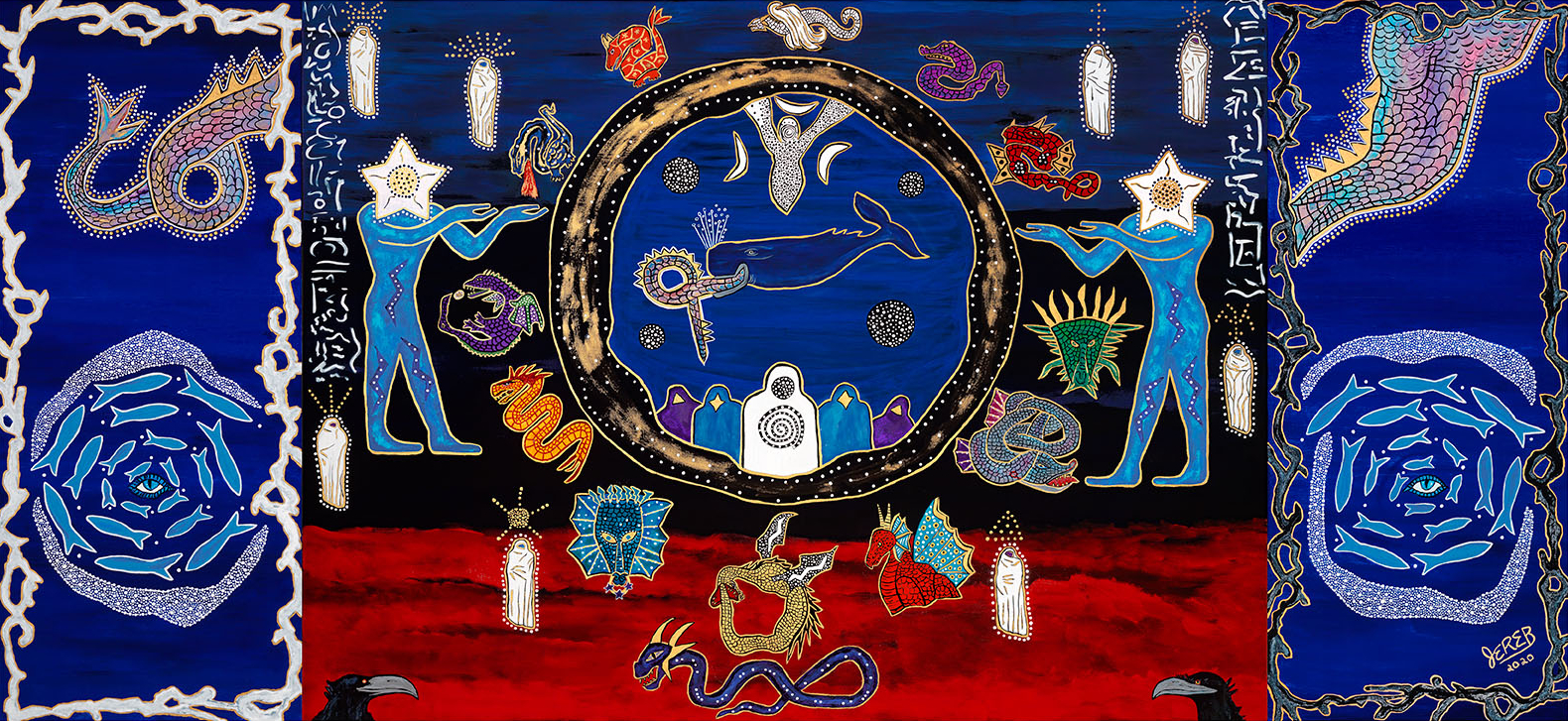 Shipping is included for all US orders. Contact
info@stardreaming.org
is you'd like a quote on international shipping.