Stardreaming is a sanctuary for pilgrimages, ceremonies, initiations and prayer.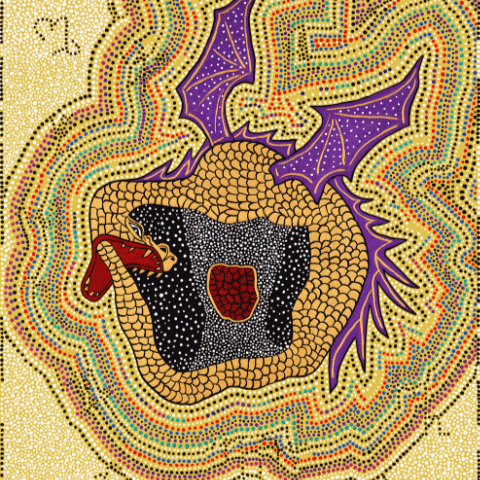 James's paintings embody sacred wisdom, sacred geometry, divine magic and are portals to the alchemy abiding within us all.
James is the author of several books, including Alchemy of the Stone: Journey of a Visionary Artist and Alchemist, Quest of the Golden Dolphin in the Land of Stardreaming, and Spirit Magic Light: A Visionary Meditation for Enlightenment.
The Temples of the Cosmos and Rainbow Whale consist of 800 tons and 50 different kinds of stone and crystal. Building the Temples began on Fall Equinox 2000 and was completed on Winter Solstice 2017.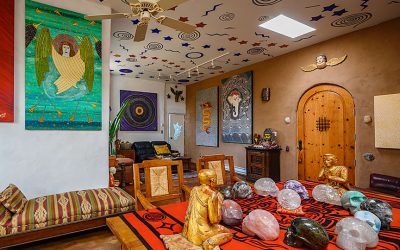 The Temple of Illumination is the inner sanctum at Stardreaming, completed January 2020. The entrance to the Temple has two garden sanctuaries named after Merlin and Lord Ganesha. It is open daily for meditation, healing, transformation, activation, and recalibration....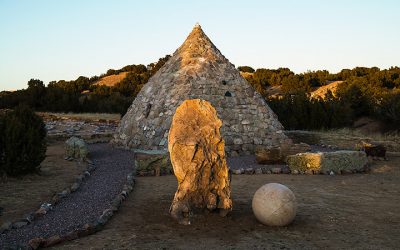 The Pyramid is composed of 40 tons of river stone clad with 40 tons of rainbow granite. All the stone was chipped by hand then fit together, like a puzzle. The Pyramid was designed to act as a portal for Lord Ganesha, the Dragons of Creation, and the star systems in...
Thanks to your generous contributions, we drilled a well at Stardreaming and the water is flowing! Blessings and a heartfelt thank you for your support! You made this possible. James