Center for Spirit, Magic & Light
Dear Dreamers of New Earth,
I have been creating Stardreaming for the last twenty years. It is now coming to a new level of expansion. We have 800 tons of stone, 23 fire pits, and 17 Temples. This is my last hurrah here. I know many of you think I will never stop building and that is correct. But not here, that contract is complete. Stardreaming is a sacred site of New Earth for future generations. It has now been recognized as a magical place of the world to experience and heal. That is a great tribute to me and all that supported me and Stardreaming through the years.
The Temples are complete and this my last project here: Visitor Center called Center for Spirit, Magic, and Light.
Ganesha has instructed me to use magical and powerful proportions in the design. The number 8 in the science of numerology has always been associated with POWER. This building is 44 feet in diameter adding up to an 8 as well 17 feet walls adding to another 8. The Knights' Templar used 8 in much of their design. In the Egyptian mysteries, the Temple of Thoth was an eight-sided structure. The eight petalled lotus is a symbol of Shambala.
It will be a location for special events, workshops, Intensives and forthcoming mystery school of Magic. The cost and goal for this project is $220,000 which includes new entry road, octagon shaped building, 1600 square feet, and solar powered. See the photo of Spirit's response to my ceremony and site plans when I first initiated the process.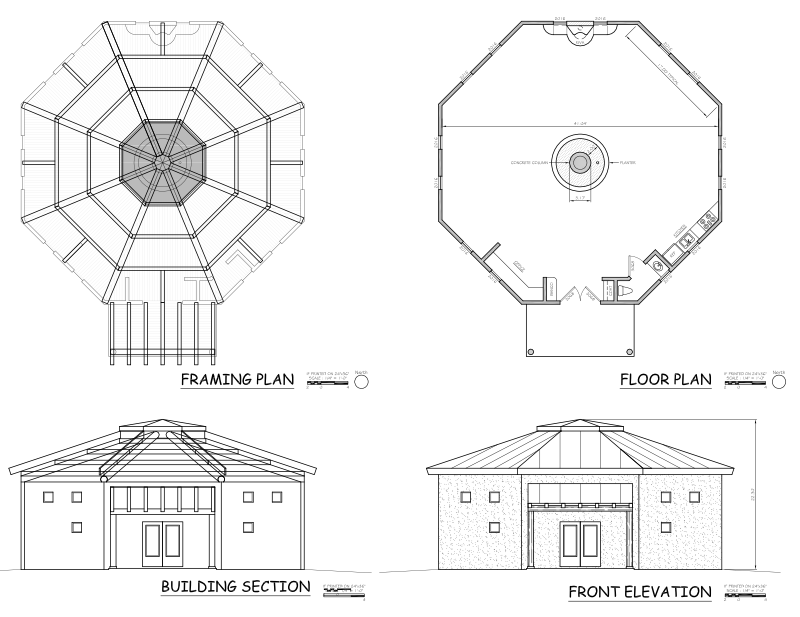 We will honor and welcome all our donations and contributions to manifest this project. But if some of you choose to contribute $8000.00 or more you will receive a special gift. I have created a magical box with a soft sculpture doll of Ganesha, limited edition of 13. Ganesha instructed me to do this for the creation and manifestation of this Visitor Center. The names of these donors will be represented on the walls of the Visitor Center.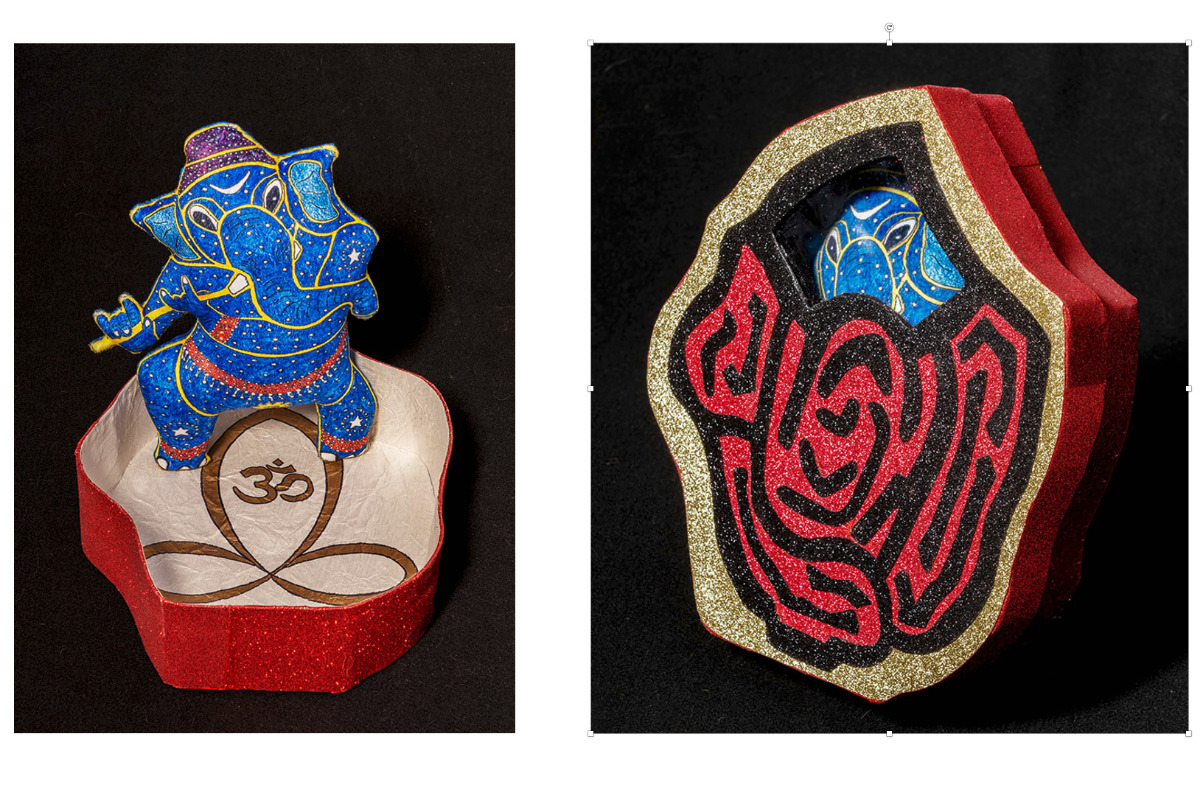 Many of you have supported me and Stardreaming through the years of its creation. I thank all of your for that support. But now we come to an end, and a beginning of a New Dream. I ask you to ask your guides, ask Spirit, if you are to be a part of this New Dream being created here.
I look forward to seeing all of you at ceremonial events, workshops and Intensives.
Live in your Magic and Reach for the Stars!
Love ,
James